White Blonde Synthetic Clip In Hair Extensions
White Blonde Synthetic Clip In Hair Extensions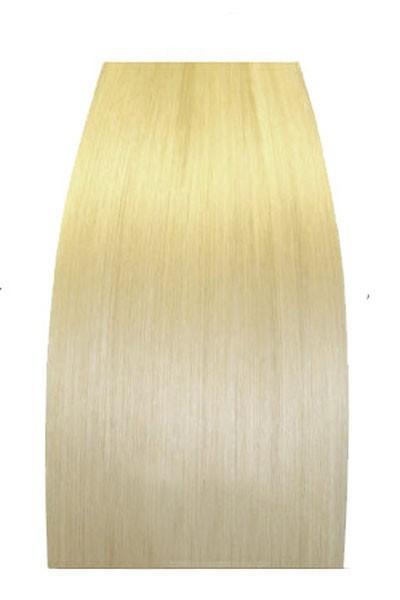 Roll over the image to zoom in
Forever Young
Brand: Forever Young
Type: Synthetic Full Head
Style: Straight
Colour: White Blonde (#60)
Length: Available in 18", 20", 22", 24"
Amount: 1 x 8" piece (3 clips)
2 x 6" piece (3 clips)
2 x 4" piece (2 clips)
4 x 1.5" pieces (1 clip)
Weight: 18" (130g), 20" (140g), 22" (150g), 24" (160g)
In white blonde, this full head set of synthetic hair extensions are perfect for adding extra volume and length to your natural hair.

Why Choose Forever Young Hair Extensions?
Forever Young is a leading UK and European extension brand ensuring a high standard of density and tangle free hair.
Application and care
1) Remove the hair extensions carefully to avoid making the hair static.
2) Separate all hair pieces as necessary before application.
3) Part natural a necessary for application.
4) Choosing the first hair piece, open clip attached carefully and secure onto natural hair.
5) Continue until desired look is achieved.
Forever Young Hair Extensions are convenient to use and can be washed and cut. Wash with a shampoo designed for synthetic hair in luke warm water, towel dry gently and leave to dry naturally. Reducing the frequency of washing and styling will prolong the life of you extensions.
Code:
Clipin_Synthetic_#60_18"