Dark Brown Mid Length Curly Wig
Dark Brown Mid Length Curly Wig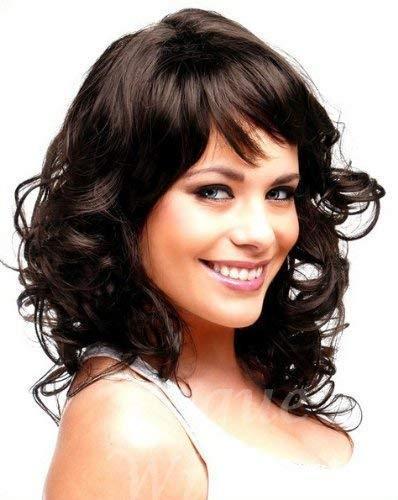 Roll over the image to zoom in
Forever Young
Brand: Forever Young
Type: Kanekalon Synthetic Hair
Style: Mid Length Curly
Colour: Dark Brown (#4)
Size: Adjustable (21" - 23.5")
Length: Medium
Condition: New, ready to wear
In dark brown, this wig is cut and styled to perfection with boucing curls throughout, slight side parting and fringe that can be worn to the centre or side.

Why choose Forever Young wigs?
Made from only the finest Kanekalon synthetic hair, Forever Young has now become a well known established brand promoting a natural yet unique hair transformation in an instant for great price. With a large range style, length and colour there is a wig for everyone!
Application and care
Take the wig out of packaging gently and shake to allow hair to fall into place. Brush lightly from tip upwards to loosen up the curls if desired.
Wash with normal shampoo in luke warm water. Shake off excessive water, wipe with a tower, and dry in air.
Do not apply heat or normal hair spray to the synthetic wig.
The wig may last 2-3 months before the hairs begins to frizz, however reducing the frequency of washing will prolong the life of the wig.