Dark Brown Messy Scrunchie Hair Bun
Dark Brown Messy Scrunchie Hair Bun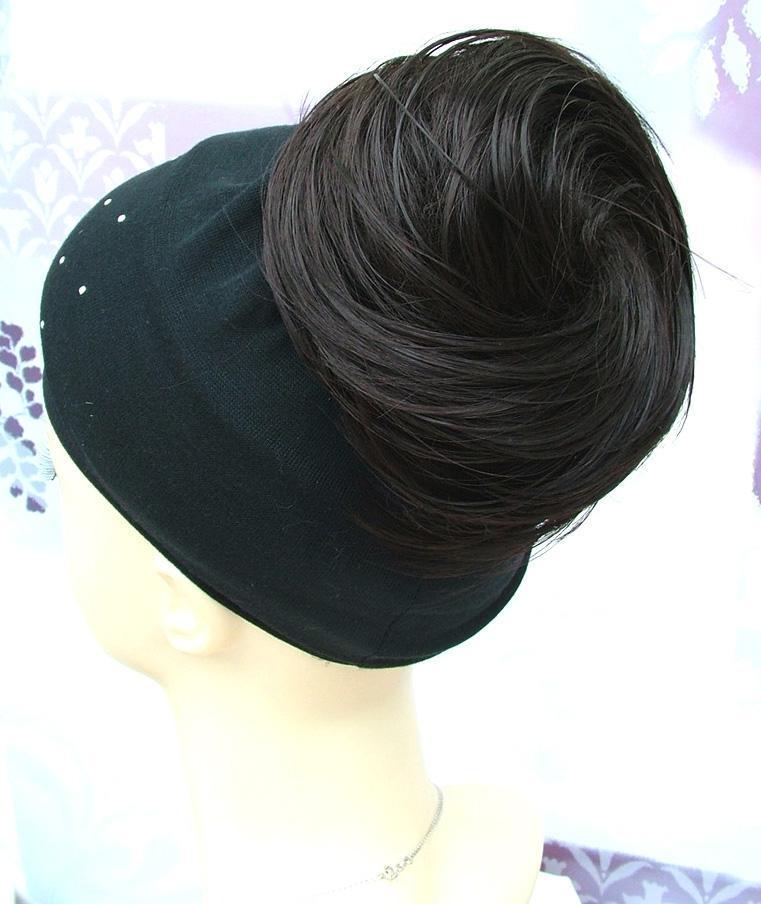 Roll over the image to zoom in
Forever Young
Brand: Forever Young
Type: 100% Synthetic Fiber
Style: Messy
Colour: Dark Brown (#4) 
Diameter: 16cm
Weight: 40g
Attachment: Drawstring and comb 
From the synthetic hair piece range at Forever Young, this messy hair bun is designed to give your hair a transformation in an instant with minimal effort. In dark brown, this hair bun is easily applied to the natural hair with attached clips inside for a secure, realistic hold.
Why choose Forever Young hair pieces? 
Made from only the finest Kanekalon synthetic hair, Forever Young has now become a well known established brand promoting a natural yet unique hair transformation in an instant for great price. With a large range style, length and colour there is a hair bun to suit every occasion!
Application 
- Put your own hair in a bun, at your desired height, style.
- Loosen the drawstring and open up the bun. 
- Ruffle and style the bun with your fingers, adding volume, as the pieces are packed flat.
- Hook the mini comb in attachments under your bun and pull the drawstring attachment tightly.
- Wrap the string under the bun to hide it, you can style the bun, before adding bobby pins to secure in place and hide the string.
Care
- Wash with normal shampoo in luke warm water. Shake off excessive water, wipe with a towel, and dry naturally.
- Do not apply heat or normal hair spray to the hair bun
- May last 2-3 months before the hairs begins to frizz, however reducing the frequency of washing will prolong the life of the wig.