Backless Strapless Self Adhesive Nude Bra
Backless Strapless Self Adhesive Nude Bra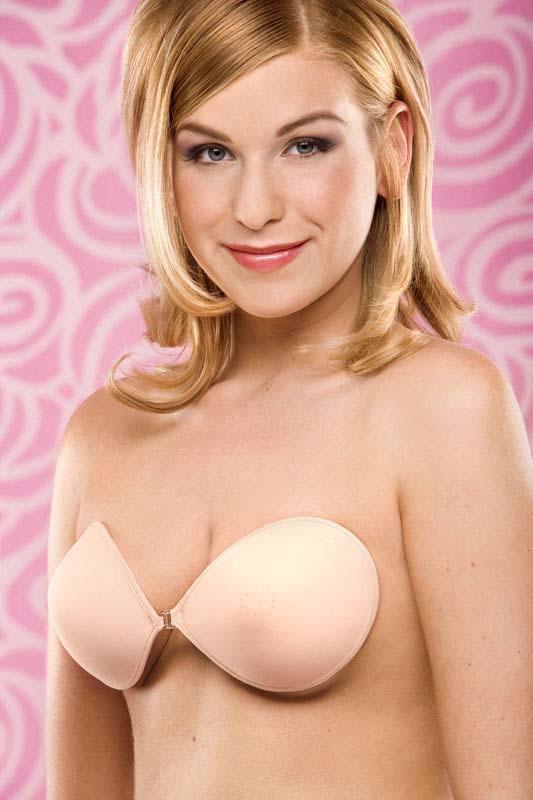 Roll over the image to zoom in
Forever Young
Backless, strapless, self-adhesive for perfect push-up cleavage. Wear backless, strapless, halter or low back with confidence!
Premium quality nude silicone based backless, strapless self-adhesive bra. The back and shoulders are totally bare with the this bra, perfect solution for wearing under backless and strapless dresses, party dresses, boob tubes and any kind of sheer or revealing garments. The feeling of freedom while wearing this Bra and its superb comfort makes it a must-have strapless and backless bra . It can be worn all day and it won't fall!
The bra offers a push-up effect, enhances the bust line and cleavage by positioning the cups in a V shape. It is very easy to apply with two separate cups and a front fastening. Available in UK cup size A B C or D. Select from the drop down menu. This premium product comes with handy travel bag and jobaba wash liquid.
This dream bra is made of silicone and polyolephine, a similar material to that used in medical patches and uses a special self-adhesive system similar to the material used in baby pacifiers. 100 % medical approval, this Bra doesn't cause skin allergies or skin irritations. However women with very sensitive skin may find this bra not suitable as the bra is self-adhesive to skin. It is fully washable and reusable!
This premium product comes with handy travel bag and jobaba wash liquid.
How to create a killer cleavage with the dream bra!
Firstly, take time to experiment with positioning before fitting. Adhesive bra's such as Eve's Bra are designed to be fitted and re-fitted many times so do not despair if it doesn't look right fist time! Stand in front of a large mirror so that you can see clearly what you are doing. In order to achieve the perfect cleavage you will need to attach to the extreme side of the breasts with the bra in a sort of 'V' position (looking directly in the mirror) - once you have the cups attached, pull them together and fasten - absolutely fab!